Natalie's Binocular Vision Dysfunction Disguised as Ocular Migraines
The slight eye misalignments that cause Binocular Vision Dysfunction (BVD) can lead to a variety of symptoms including migraines, headaches and dizziness. It sometimes happens, however, that these symptoms are misdiagnosed. This was the unfortunate experience of Natalie, a patient at Vision Specialists of Michigan, whose BVD symptoms were mistaken for something else.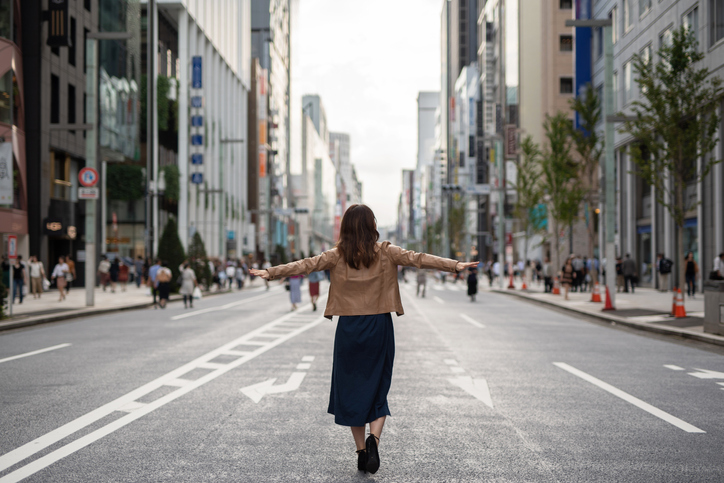 Years of Vision Challenges
"My background regarding my vision challenges that began in 2009: I was at a medical supply, picking up supplies for someone I was caring for. I am sitting there speaking with them, and realized that I was having an issue seeing.
"I lived very close and went home and I called the doctor, and I went in. And they told me that I was having [an] ocular migraine. My vision did come back, and I thought that it was just a moot point and maybe it would pass. And that was the start of many years of having challenges with losing my vision.
"It was after multiple times of this happening I had one more episode that led me to believe that I had something else wrong. I was driving over the Mackinac Bridge and I lost my vision. And I ended up having to pull over, and my daughter drove the rest of the way.
"They put me on a medication called Propranolol. I went to an opthamologist after I felt that my diagnosis maybe might not be correct and something else was wrong, and he specialized in glaucoma. And he said I did have the start of glaucoma, but he said it was being caused by ocular migraines. So I thought, 'Okay, I'm just going to stay on the medication.' 
A Breakthrough
Upon hearing Natalie's symptoms in casual conversation, an acquaintance recommended she take Vision Specialists' online screening questionnaire. 
"So I took this test online, which was very easy, and the next day I got a phone call and they said, 'We think maybe you should come in and visit us.' And it was the best thing that's happened in my life since.
"Dr. Sandy started putting these glasses and prisms and building the customized lenses that would allow me to be able to see. I just can't tell you how wonderful it was. And the testing is so deep and extensive. And by the time I got done and I sat for about an hour and I walked around with these new glasses on and these new lenses, I could not believe the difference in the perception that I had was just amazing. Just amazing. 
"I did not realize how much and how important your vision is when it comes to your everyday walking. And the difference between when I was walking without the glasses, and then walking with the glasses on, it was amazing. I felt very secure, I felt very confident. I didn't walk with my head down anymore. And by the way – with my new glasses - no more "ocular migraine" symptoms."
Schedule an Appointment With a Vision Specialist
If you think you may have undiagnosed BVD, give Vision Specialists of Michigan a call at
(248) 258-9000 or fill out our
online BVD questionnaire
to find out more.