What are Prism Glasses?
Prism glasses contain unique lenses prescribed by eye doctors. These lenses bend light so that images seen by your eyes are moved into the correct position. When the images are realigned, your brain can easily form one clear picture, significantly reducing eye strain, headaches, and dizziness.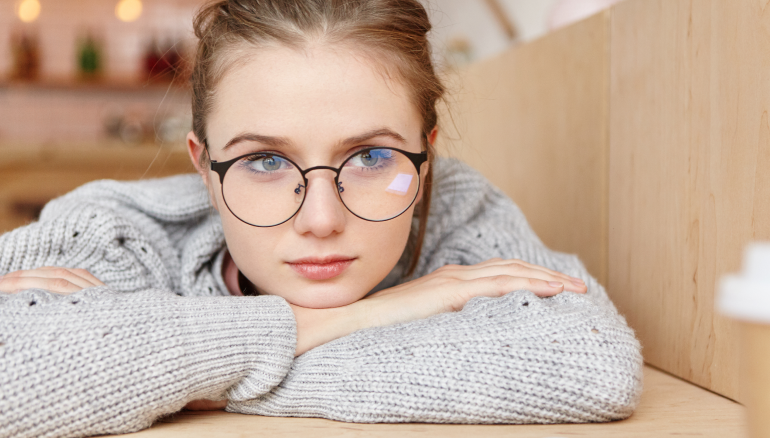 What is BVD?
Are you suffering from headaches, dizziness, and nausea? Are your symptoms making it difficult to drive and perform even the smallest of daily tasks? These symptoms and others could be a result of a subtle misalignment between the eyes, a condition known as Binocular Vision  Dysfunction (BVD).
People's brains can normally transform the images seen by each eye into one, singular image when the eyes are aligned. This is known as Binocular Vision. When patients have BVD, it means they have a slight eye misalignment, and their brains struggle to process these two misaligned images into one singular image. The struggling results in headaches and dizziness, and may even result in seeing two separate images (double vision), among other symptoms.
Luckily, there is treatment. Eye doctors who have been specially trained can prescribe specialized glasses with microprism lenses that address BVD and eliminate your symptoms. In fact, the average patient seen by a NeuroVisual Specialist will notice a 50% reduction of symptoms by the end of their first day wearing prism glasses.
How Do Prism Glasses Work?
Prism lens glasses for double vision or BVD bend light in a way that the images seen by your eyes are moved into the position they need to be in, resulting in realigned images. When the images seen by your two eyes are realigned, your brain can transform them into one, singular image with ease. This is why prism glasses are an effective tool for correcting double vision, headaches, nausea, dizziness, and many other uncomfortable symptoms caused by BVD.
What Do Prism Glasses Look Like?
Prism eyewear looks the same as normal reading glasses or any other glasses. The thickness of glasses with prisms, for most patients, is not visibly different from a regular pair of eyeglasses.
Can You Wear Prism Glasses All the Time?
Yes, your prism glasses can be worn all the time. In fact, prescription glasses with prism correction should be worn consistently throughout each day in order to prevent the uncomfortable headaches, dizziness, and other symptoms of BVD from coming back and interfering with your life.
Do Prism Glasses Cause Any Side Effects?
No, prism glasses do not cause any side effects. The goal of prescription prism glasses is to help correct your vision conditions and therefore, get you back to feeling better. However, not all optometrists are trained to prescribe microprism properly, and a prism prescription that is improperly prescribed or improperly made can make your symptoms worse. To ensure you receive maximum relief from your BVD symptoms, make sure your eye doctor is a NeuroVisual Specialist (an optometrist who has taken additional training in treating BVD, and in prescribing and making microprism lenses).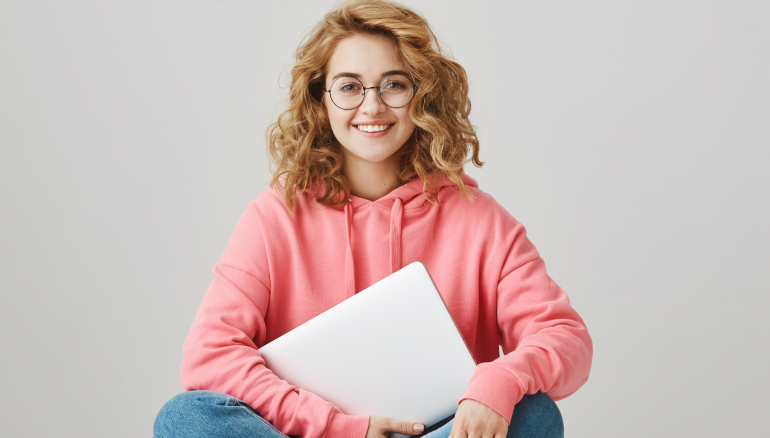 How Do You Know If You Need Prism Glasses?
There are several common symptoms associated with BVD, with headaches and dizziness being two of the most common. Patients with BVD tend to experience headaches in the front of the face or the temples. The dizziness is often described as feeling disoriented or lightheaded.
Other symptoms often accompany the headaches and dizziness, including neck pain, difficulties with balance and coordination, reading, vision, and psychological symptoms.
Pain Symptoms:

Such as face ache, eye pain or pain with eye movement (symptoms similar to sinus problems, migraines, TMJ problems); neck ache and upper back pain due to a

head tilt

(similar to spinal misalignment symptoms).

Balance and Coordination Symptoms: Motion sickness, nausea, poor depth perception, unsteadiness while walking or drifting to one side while walking ("I've always been clumsy"), and lack of coordination, with symptoms being similar to those seen in patients with MS, patients who have experienced a stroke, an inner ear disorder, or Meniere's Disease.
Reading Symptoms:

Difficulty with concentration (symptoms are similar to those experienced with ADHD), difficulty with reading and comprehension, skipping lines while reading, losing one's place while reading, words running together while reading (symptoms similar to those seen with a learning disability). Prism reading glasses can reduce or eliminate these symptoms.

Vision Symptoms: Blurred vision, double or overlapping vision, shadowed vision (symptoms similar to those seen in patients with MS), light sensitivity, difficulty with glare or reflection. For those who suffer from double vision, glasses with prism can help eliminate symptoms.
Psychological Symptoms:

Feeling overwhelmed or anxious when in large contained spaces like malls or big box stores like WalMart, when in crowds or while driving (symptoms similar to those seen in patients with

anxiety

or agoraphobia).
If you have seen your primary care doctor or specialist and there still has been no cause found for your symptoms, it could be BVD. An eye doctor specializing in BVD can prescribe prism glasses that help eliminate or significantly reduce the above mentioned symptoms.
Prism Glasses: Frequently Asked Questions