What Causes Panic Attacks While Driving?
A panic attack can occur during any activity and it's often an activity that psychologically triggers the individual. Causes include genetics, a recent accident while driving, a type of trauma, or severe emotional stress. Treatment for panic attacks includes talking with a therapist, deep breathing techniques, reducing stress, and sometimes medications. But some people try every type of treatment and still feel no relief - from cognitive therapy to practicing driving to help them feel more comfortable behind the wheel, managing stress, taking up meditation, and slowing their breathing when they start to feel nervous.
Most people do not realize that there is another common reason panic attacks can occur while driving: Binocular Vision Dysfunction.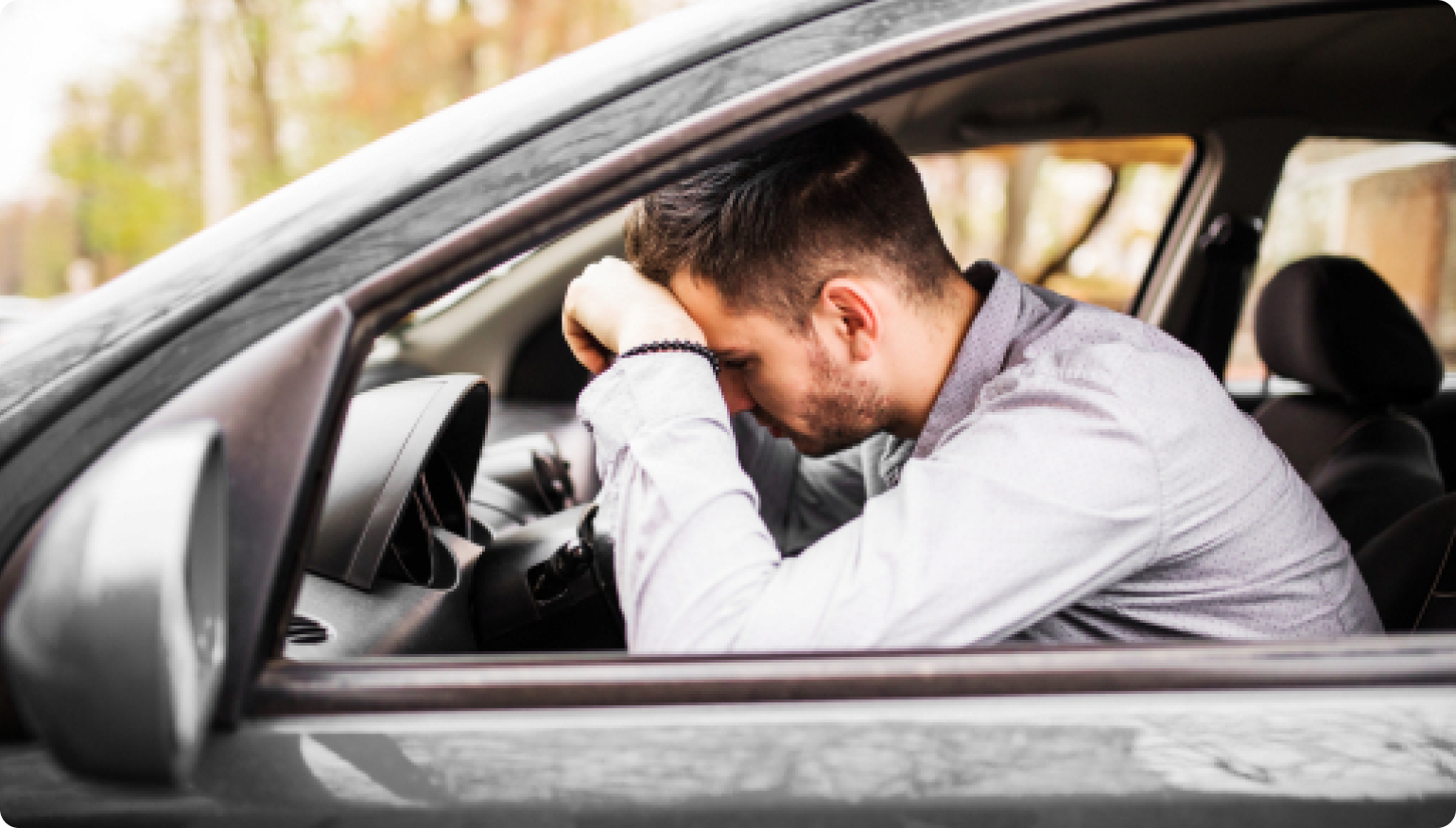 Binocular Vision Dysfunction
(also known as
BVD
) results in image misalignment. This condition is where the two eyes have difficulty working together as a team to create one clear image. The body attempts to correct this vision misalignment by overusing and severely straining the eye muscles.
In people with normal binocular vision, their eyes work in tandem, perfectly in sync at all times and sending one clear, focused picture to the brain. However, in people with Binocular Vision Dysfunction, the eyes do not work together and are not perfectly synchronized - this makes it difficult for a clear single image to be seen.
When the misalignment is severe, it causes double imagery or double vision. However, in most cases, the misalignment is very subtle, historically making it difficult to identify. Even when the misalignment is small and physically unnoticeable, the symptoms can be debilitating - especially while driving.
People with BVD often experience the following while driving:
How Would BVD Cause Panic Attacks and Driving Anxiety?
BVD
causes dizziness and trouble with balance and depth perception, which can result in being unable to perceive how closeby other vehicles are to you and difficulty reading signage on the roads. Over time, this can cause people to become nervous about driving, which can build into more intense symptoms.