Did you or your child recently get new glasses but are still experiencing headaches? Perhaps you had uncomfortable symptoms of dizziness, nausea, and headaches for months or longer and thought that new glasses would provide you with relief?
If your new glasses are making you dizzy, or if your new glasses are giving you nausea and other issues, you could be suffering from a condition known as Binocular Vision Dysfunction (BVD).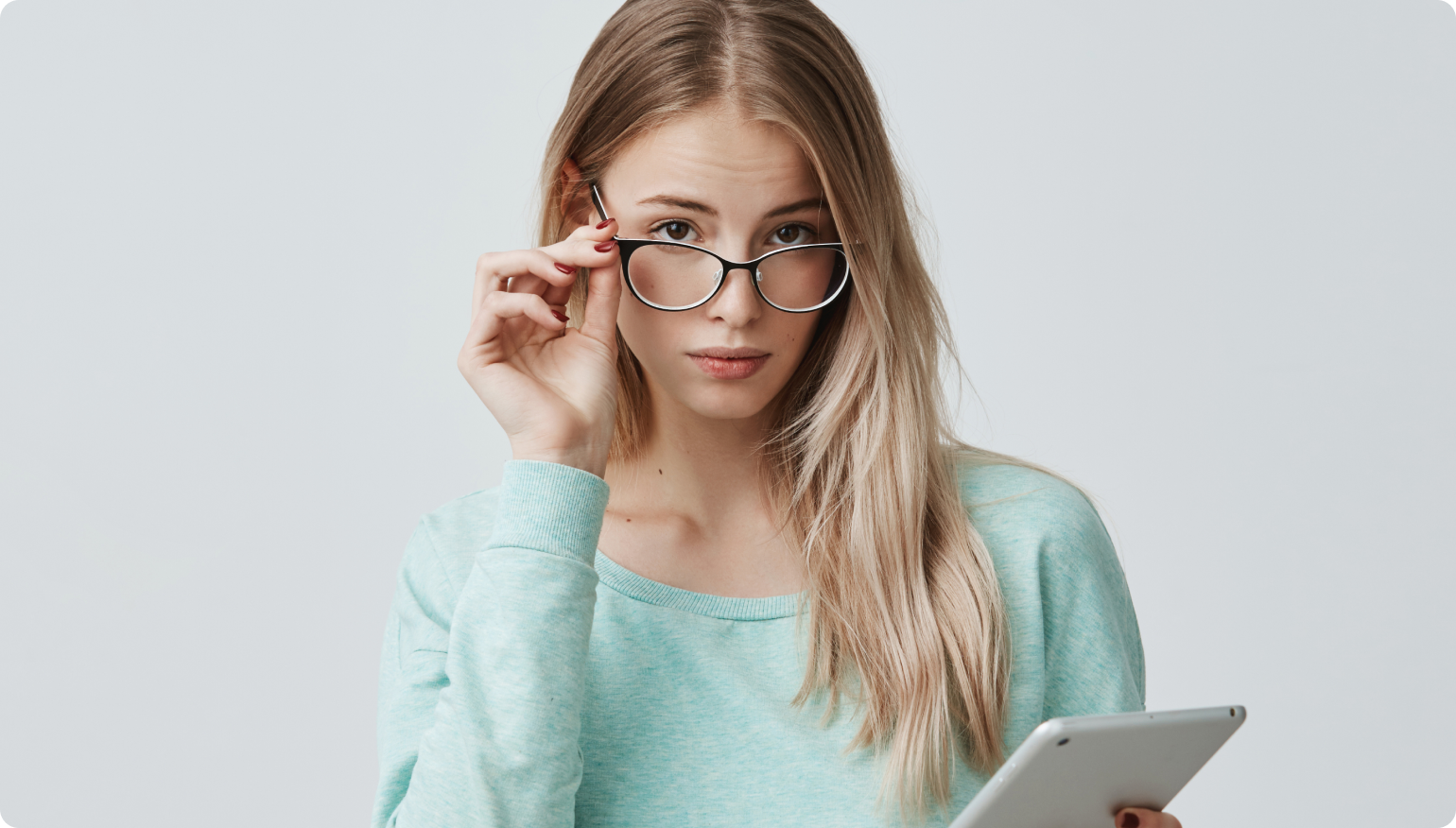 What is BVD?
When we have a misalignment between our eyes, our eyes are essentially out of sync with each other, and it is very difficult for our brain to make one clear image from the two misaligned images.
For example, most people's brains are able to transform two separate but aligned images into a single image (known as binocular vision). But if you have BVD, the brain struggles to process the two misaligned images into one clear image. To fix the problem, the brain forces the eye aligning muscles to realign the eyes. But this realignment is only temporary, creating a continuous cycle of misalignment/realignment. As time goes on, this cycle produces an enormous amount of stress and strain on the eye muscles, which results in headaches, dizziness, nausea, and other symptoms associated with wearing new glasses that do not seem to have been made correctly.
For those experiencing a headache with new glasses, it could be due to BVD.
Can New Glasses Cause Headaches?
Yes, sometimes new glasses can cause headaches, but this should last no longer than 2 weeks. For adults and children with BVD, the headaches and other symptoms are frequent, lasting longer than two weeks, and it becomes increasingly difficult for them to find relief.
Why Do Glasses Give Me a Headache?
Adjusting to new glasses symptoms can be very uncomfortable. In addition to potentially having BVD, there are several possible reasons why new glasses are causing your headache:
Poorly Fitted Glasses
If your eyeglass frames were fitted incorrectly on your face, for example, if the frame is sitting too high or too low, or if the lenses are not properly centered on each eye, this can cause headaches from your new glasses. You should check with your eye doctor to ensure the frames/lenses were placed correctly.
New Prescription
Another possible reason you could be experiencing headaches from new glasses is the new prescription. Sometimes the new glasses cause eye strain due to this change in how your eyes see. So since your new eyeglasses contain a new prescription for your eyes (a new way of seeing the world around you), it can sometimes take a few days for your eyes to adjust. In addition to your new glasses causing headaches, you might experience blurred vision, but these symptoms should only last for up to two weeks. Additionally, adjusting to progressive lenses can cause headaches for a temporary period of time while your eyes adapt.
Your Glasses Have an Incorrect Prescription
If the prescription provided by your eye doctor is not an accurate prescription for your vision, it can place strain on your eye muscles that can result in the new glasses causing headaches. Additionally, new glasses causing headaches could be a result of astigmatism (an imperfection in the curvature of your eye) in which you would need a specific prescription to correct the curvature.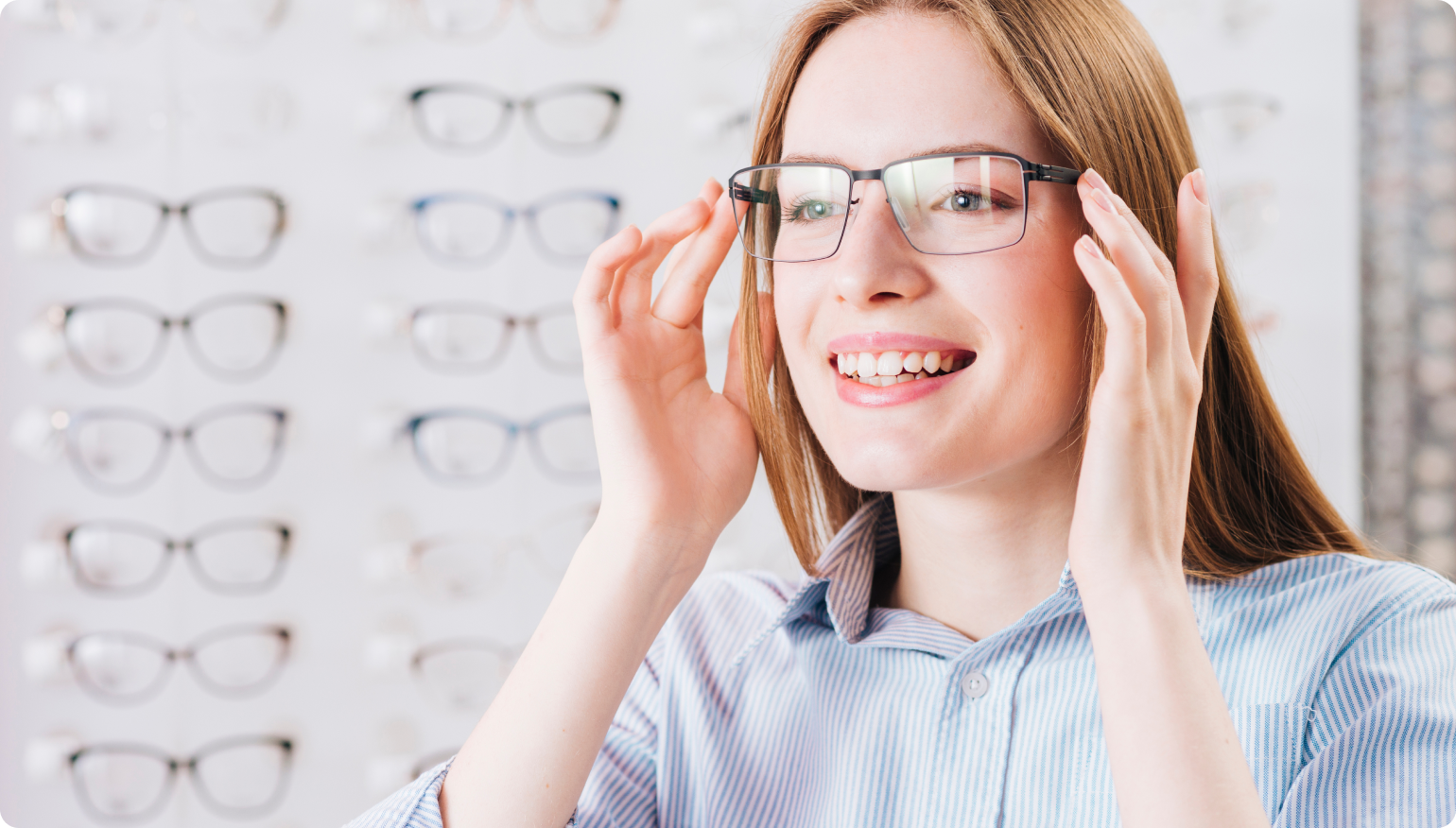 How Long Does it Take To Get Used To New Glasses?
While getting used to new glasses can take time, it should only take up to two weeks for you or your child to adjust to your new glasses. If your symptoms continue for more than two weeks, or if you had headaches and symptoms prior to your new glasses that are not improving, you might have BVD.
What are the Symptoms of BVD?
It's common for adults suffering from headaches with new glasses to say, "These new glasses are making me dizzy," or "These new glasses give me a headache." But the symptoms of BVD can extend beyond just headaches and can vary depending on age.
Common Symptoms for Adults with Binocular Vision Dysfunction
There are several symptoms associated with BVD in adults, which typically include the below. Some individuals experience all of these symptoms, while others experience only a few, such as headaches, nausea, and dizziness. These symptoms are also very similar to those associated with vestibular migraines and vertigo.
Difficulty with balance / unsteady walking
Pain in the neck
Frequent head tilt
Difficulty reading and learning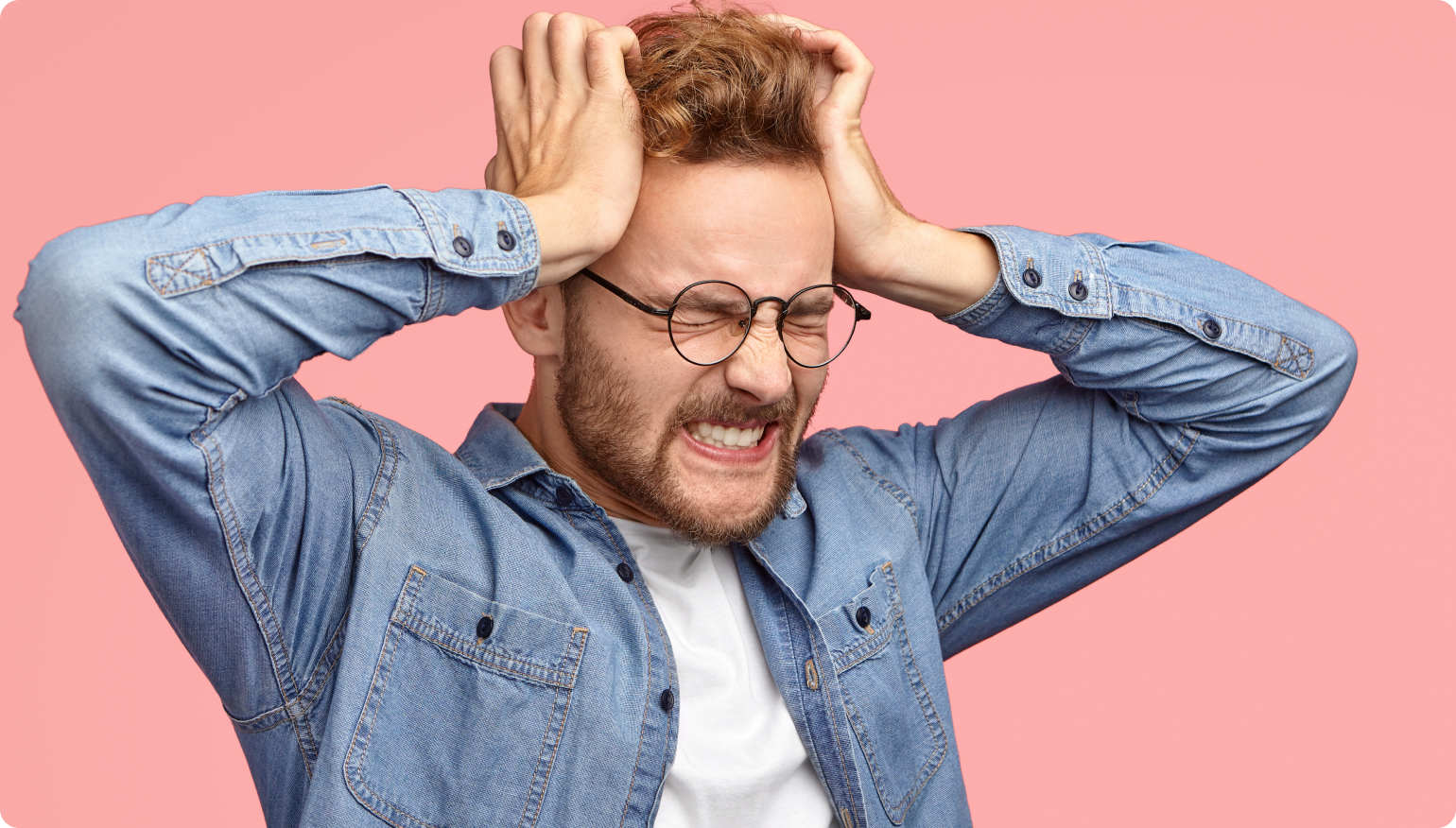 Headaches in Children
Nausea and headaches not only affect adults with BVD but can affect children as well. When children regularly experience headache and nausea, it can result in them missing school and therefore delaying their reading and learning, as well as possibly leading to a misdiagnosis of ADD or ADHD.
If your child has BVD, the symptoms will vary depending on their age.
For children ages 4 to 8-years-old, common behaviors and symptoms of Binocular Vision Dysfunction can include:
Poor handwriting (poor spacing, writing letters too big or small)
Difficulty reading
Avoiding activities
Playing with toys very close to their face
Sitting close to the TV
Difficulty identifying shapes, colors and numbers that are age-appropriate
Difficulty seeing the class board
Frequently bumping into objects
Difficulty catching balls
Stomach aches and headaches at school or away from home
Light sensitivity
Covering one eye to see
Anxiety in public places
Frequent squinting in order to see
For children ages 9 to 13-years-old, common behaviors and symptoms of Binocular Vision Dysfunction can include:
Repeatedly bumping into things while
walking
Having difficulty completing homework due to headaches and nausea
Repeatedly reading the same things over and over
Sensitivity to bright lights
Closing one eye to make it easier to see
Blurred vision when using the computer
Blurred vision or tired eyes when looking at the blackboard in class
Verbal skills that are ahead of reading skills
Frequent blinking
Treatment For New Glasses Causing Headaches
If your new glasses are causing headaches, there is treatment. At Vision Specialists of Michigan, our micro-prism lenses correct the misalignment between your eyes, allowing them to work together as a team. These specialized lenses are different than standard prescription lenses in that they specifically bend light in a way that the image seen by your eye is moved into the position it needs to be in – this results in the image becoming realigned and your headaches, dizziness, nausea, as well as other symptoms, are markedly reduced or eliminated.
Micro-prism lenses help your eyes to create one clear image, eliminating the need for your eye muscles to strain. In fact, the average patient will notice a 50 percent reduction of symptoms by the end of their first visit. Our aligning lenses are fine-tuned and perfected for you over the next several visits, helping you to continue feeling better. The result is relief from your headaches and other uncomfortable symptoms associated with BVD.
Frequently Asked Questions