Having regular eye exams is one of the most reliable ways to keep them in great shape for a long time. Doing so creates the best opportunity for prompt detection and management of BVD symptoms and other underlying eye conditions.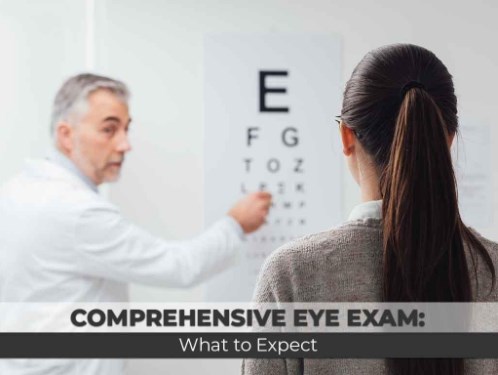 Vision Specialists of Michigan talks about what happens during a comprehensive eye exam.
Step #1: Detailed History Taking
Getting acquainted with your medical history is a crucial part of every eye exam. Apart from establishing your baseline data, the patient interview can also help build trust and rapport between you and your eye care specialist. We may ask about any eye conditions that run in your family to determine your risk of having them. Our questions may also include diseases or medications you've had that may have an impact on your current eye health.
Step #2: Comprehensive Eye Testing
We'll then have you undergo a series of tests to evaluate the parts of your eyes and their respective functions. We may start with a visual acuity assessment where we'll ask you to stand 20 feet away and cover one of your eyes as you try to read aloud some letters from the Snellen chart. This helps us measure how sharp your eyes are and your need for eye care optical management, like corrective eyeglasses or contact lenses.
As your neurovisual specialists, we may also look for signs of vision misalignment or other indications of BVDs. We may have you answer our BVD questionnaire as well. We'll evaluate the teamwork between your two eyes and the coordination between your visual and neurological systems too.
Step #3: Explaining Our Findings and Suggested Management
After reviewing your history and analyzing your test findings, we'll create an individualized treatment plan. Rest assured we'll discuss all you need to know in detail and answer all questions you may have. We believe that a good understanding of your eye health promotes your better cooperation and fosters a good teamwork between you and your optometrist.
If we identify vision misalignment, for example, we'll explain our offered BVD correction for children and adults. We'll help you understand how this vision problem can affect your health, lifestyle, and quality of life and how we can manage it. We will also provide instructions for your next checkup.
Start taking care of your eyes and schedule a visit today. Call us at (248) 504-2900 to request an appointment. We serve Detroit and nearby Michigan areas
---
Please feel free to share on your favorite social platform
---