Welcome to Vision Specialists of Michigan's blog. Here, you'll have access to the latest optometry trends and news, as well as tips relevant to maintaining your visual health. It's our goal to help you make the best choices for keeping your eyes in good condition.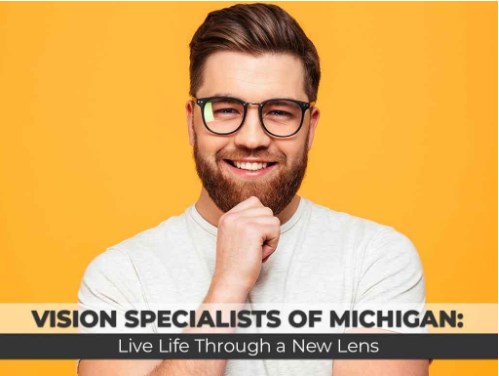 Whether you're looking for quality eyewear or getting a binocular vision test, use this section as your guide.
Who We Are
Dr. Debby Feinberg has been devoted to developing the field of neurovisual medicine, an optometric subspecialty that focuses on identifying and treating neurological symptoms that are visual in nature. In fact, she performs pioneering work when it comes to binocular vision dysfunction (BVD) and its management.
Dr. Feinberg, together with her husband, Dr. Mark Rosner, and her father, Dr. Paul Feinberg, established Vision Specialists of Birmingham in 2004. The practice is specifically intended to providing reliable BVD treatment and addressing every patient's eye care concerns. It's with great pride to say that the eye center is one of the longest-running eye clinics in Oakland County. In 2011, the team moved to a new facility in Bloomfield Hills and adopted a new name, Vision Specialists of Michigan.
What We Do
We live by a two-fold mission. First, we intend to help patients recover from their serious medical symptoms as soon as possible. This way, they can live the life they were meant to live. Second, we treat everyone as we would our own family. We create and maintain a work environment that no member of our team would ever want to leave.
Currently, we're the only optometry clinic that recognizes symptoms caused by subtle vision misalignments. We also have the necessary skills and advanced technologies to effectively manage such eye problems. With our combined optometry and neurovisual knowledge, training, and experience, we have two academic papers published in top-flight, peer-reviewed medical journals. One of our eye doctors was even recognized a Top Doc by HOUR magazine in 2017.
Apart from BVD and other neurovisual disorders, we also diagnose and treat myopia, hyperopia, and other refractive errors. We perform comprehensive eye exams and provide blue vision protection options as well. We offer various eyeglass and contact lens selections too. With our quality eye care products and services, you're sure to live life through a new lens.
Start taking care of your eyes today and call us at (248) 504-2900 to request an appointment. We proudly serve MI residents in Detroit and nearby Michigan areas.
---
Please feel free to share on your favorite social platform
---