For children with visual conditions such as Binocular Vision Dysfunction (BVD), reading can be extremely frustrating and difficult. They often struggle to see words clearly since they can appear blurry or as if they're swimming or moving around on the page. This understandably leads kids to resist or avoid reading and other activities that cause eye strain or discomfort.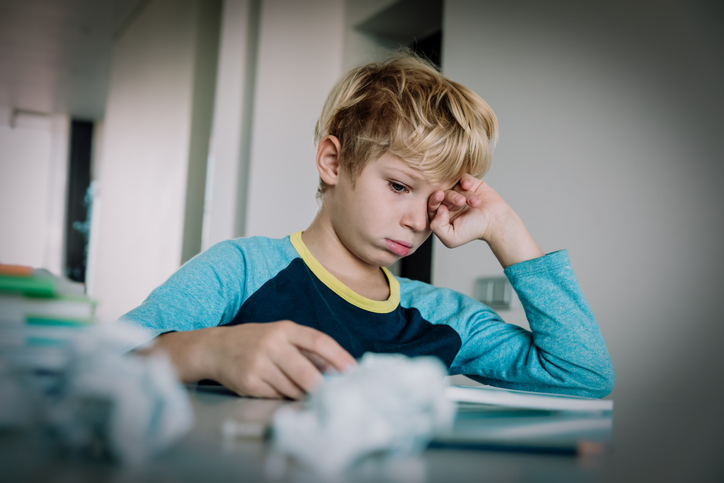 While more and more people are coming to better understand learning disabilities, many people don't realize that up to 50% of children with learning disabilities have an undiagnosed vision problem.
The Problems a Simple Eye Misalignment Can Cause
Even the slightest eye misalignment can lead to BVD. Unfortunately, this condition usually isn't caught during a typical eye exam, as most eye doctors don't have the necessary equipment or training to detect it. 
One common type of binocular vision dysfunction is Vertical Heterophoria (VH). Children with VH tend to complain of blurred vision, headaches and dizziness. Other symptoms may include poor depth perception and hand-eye coordination, clumsiness and the inability to identify common objects, all of which can be a source of discomfort and embarrassment to kids that are already struggling to fit in. VH especially makes it tough to participate in physical activities and sports. 
If your child is struggling in school, both academically and socially, it's essential to schedule an evaluation with a NeuroVisual Specialist at Vision Specialists of Michigan to either rule out VH or receive proper treatment.
Finding the Right Treatment 
Our specialists have the specialized training and equipment to diagnose and treat BVD, VH and a variety of other binocular vision conditions. We develop customized treatment plans that include the use of aligning micro-prism lenses, which makes an immense difference in the quality of life of our patients and their ability to function normally when it comes to their vision. 
Get Help for Your Child at Vision Specialists of Michigan
It can be very hard as a parent to know your child is hurting but not know how to help them. Come to Vision Specialists and we'll do our best to identify and treat their eye problems and get them on the road to improved school performance. Give us a call today at (248) 258-9000 or check out our online BVD questionnaire.