Vision Specialists of Michigan is committed to helping you achieve better neurovisual health, helping you enjoy an improved quality of life. We are the only clinic that can recognize medical symptoms caused by subtle vision misalignment and manage them accordingly. Apart from binocular vision therapy, we also offer corrective eyewear, blue vision protection, and more.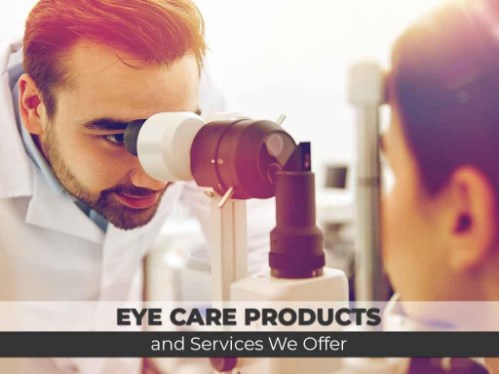 Here's what you can expect at our clinic:
Managing Binocular Vision Dysfunction (BVD)
Dr. Debby Feinberg and the esteemed optometrists of Vision Specialists of Michigan are dedicated to managing BVD. This is an umbrella term for various forms of eye problems that develop when your eyes have a hard time working together as a team. As a result, you may see misaligned images that may lead to double vision.
Binocular vision problems in adults and children may cause frequent headaches, dizziness, and nausea. You may also have episodes of anxiety and motion sickness. They may compromise your reading skills as well, holding you back from learning new things. Neck pain, gait imbalance, and light sensitivity are often associated with these vision disorders too.
Vision Specialists of Michigan specializes in diagnosing and treating BVD, such as vertical heterophoria. In fact, Dr. Debby Feinberg and Dr. Arthur Rosner have developed a questionnaire to help us easily identify individuals who potentially have this vision problem. It has been validated and well-received by the American Academy of Otolaryngologists-Head and Neck Surgeons in 2005. We offer micro-prism eyeglass lenses as an effective management for this problem.
Other Optometry Services
We specialize in managing BVD and maintaining your neurovisual health, but you can also count on us for other optometric services. Your eye specialist performs comprehensive eye exams that are key to the early detection and treatment of underlying conditions. We have an array of eyeglasses and contact lenses as well for your better viewing acuity. We offer blue vision protection and HD lenses too.
For quality eye care from trusted optometrists, turn to Vision Specialists of Michigan. Get in touch with us today at (248) 504-2900 to learn more about us and our offered optometry products and services. We serve residents of Grand Rapids and the surrounding MI communities.
---
Please feel free to share on your favorite social platform
---