A traumatic brain injury (TBI) is a common occurrence that can result from a sharp, severe blow to the head. TBIs are most often caused by vehicular accidents and sports injuries, and can have a far-reaching effect on one's vision. Those who have experienced a TBI can display a variety of symptoms, ranging from
headaches and dizziness
to
anxiety and vision
problems. Many people who suffer from these symptoms visit doctors, specialists and other medical professionals seeking relief, yet are not helped by traditional medications and treatments. In these instances, it's likely that the symptoms stem from a binocular vision disorder.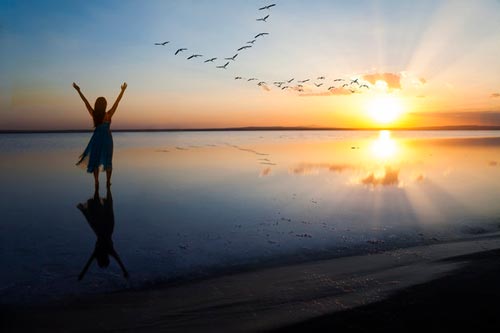 A New Lease on Life
"Seasonal decorating … I love it! Among friends, family and neighbors, I am known for it. And then, one very snowy January day, I was caught in a pile-up on the freeway and was rear-ended by a SUV. In the aftermath, recovering from a traumatic brain injury (TBI), I was dizzy, anxious, and unsteady on my feet. I had difficulty getting through the simplest daily routines. Seasonal decorating was out of the question. And then, my psychologist who was helping me with the
anxiety
suggested I make an appointment with Vision Specialists. It turns out that the impact from the car accident knocked my eyes out of alignment which caused the symptoms I was experiencing. I got my life back on that day. With my new
glasses
which treat the eye misalignment, my symptoms have vanished. And, do you know what is back? Seasonal decorating – and so much more." – Jennifer The Basics of
Vertical Heterophoria
In Jennifer's case, her issues were being caused by an eye misalignment that led to the development of a binocular vision disorder known as
Vertical Heterophoria
(VH). The misalignment that Jennifer experienced may have seemed like a small thing, but even a slight shift in alignment can cause serious symptoms, as evidenced by her dizziness and
anxiety
. This misalignment causes the eye muscles to work overtime in an effort move things back into focus, which is what causes the various symptoms of VH.
Treating VH With Prismatic Lenses
Fortunately for Jennifer and others who suffer from this condition, there is an effective treatment available. If a NeuroVisual Examination reveals that VH is present, the doctors at Vision Specialists of Michigan can prescribe specialized micro-prism lenses that will help to realign and refocus the eyes, greatly reducing or even eliminating the symptoms of VH. If you are experiencing similar symptoms, complete our online
BVD questionnaire
. To set up an appointment for your own NeuroVisual Exam, give Vision Specialists of Michigan a call at [company_phone].