BVD FAQs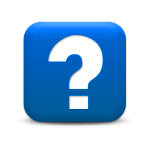 Please browse through Frequently Asked Questions (FAQs) that we receive and see if we may have answered your question. They have been categorized for your use, click on a category below. If you would like to see a question answered in our FAQs, please feel free to Ask the Doctors.
FAQ's about "Binocular Vision Dysfunction"
Question

The most common symptoms are headaches and dizziness. The headaches are usually in the front of the face or in the temples. The dizziness is described as a feeling of being disoriented, lightheaded or dizzy. Those who suffer from Vertical Heterophoria may also have other symptoms in addition to those of headaches and dizziness. These include:
Pain symptoms such as face ache, eye pain or pain with eye movement (symptoms similar to sinus problems, migraines, TMJ problems); neck ache and upper back pain due to a head tilt (similar to spinal misalignment symptoms)
Balance and coordination symptoms such as motion sickness, nausea, poor depth perception, unsteadiness while walking or drifting to one side while walking ("I've always been clumsy"), lack of coordination (symptoms are similar to those seen in patients with MS, sequela of a stroke, an inner ear disorder or Meniere's Disease)
Reading symptoms such as difficulty with concentration (symptoms are similar to those experienced with ADHD), difficulty with reading and comprehension, skipping lines while reading, losing one's place while reading, words running together while reading (symptoms similar to those seen with a learning disability)
Vision symptoms such as blurred vision, double or overlapping vision, shadowed vision (symptoms similar to those seen in patients with MS); light sensitivity, difficulty with glare or reflection
Psychological symptoms such as feeling overwhelmed or anxious when in large contained spaces like malls or big box stores like Wal Mart, feeling overwhelmed or anxious in crowds or with driving (symptoms similar to those seen in patients with anxiety or agoraphobia).
Binocular Vision Dysfunction is treated by correcting the vision misalignment. To accomplish this, the optometrist will add prism to your glasses. The prism will bend light in such a way that the image seen by the eye is moved into the position it needs to be, in order to once again realign the images. Once this occurs, the muscles no longer have to strain, and the headaches, dizziness, blurred vision and other symptoms resolve.
Yes. People become anxious in crowds or large spaces, or with driving. Some people say the dizziness itself causes them to be anxious. Some people experience panic attacks, sometimes without an obvious reason.
Yes. Depth perception is affected, as is the sense of balance and equilibrium, all of which make it difficult to drive.
BVD is a condition you can be born with. It may take years before symptoms occur, as the body will do the best it can to try and compensate for these problems. In some patients, this condition may be caused by head trauma, stroke, or neurological disorders.
There have been a number of patients who have developed BVD (or had their BVD worsened) due to a motor vehicle collision or other jarring incident (like falling) without documentation of a TBI. While the etiology of the BVD in these situations is unclear, it is clear that the BVD was precipitated (or worsened) by the incident because the symptoms started (or pre-existing symptoms were worsened) immediately after the incident.
Yes. This condition tends to run in families.
The first step in diagnosing BVD is to be certain that the symptoms aren't actually being caused by another condition. The person should be evaluated by their own physician and / or specialists, and if no cause for the persons' symptoms is found, then it may be that BVD is the cause of their symptoms:
The person is administered a specialized questionnaire that has been designed to help diagnose those who have BVD as a cause for their symptoms of dizziness, headache and blurred vision.
The person fills out a detailed Health History form.
An Optometric exam is performed to determine the need for correction of nearsightedness, farsightedness and astigmatism.
A specialized exam is performed (NeuroVisual Evaluation) to determine if visual misalignment is present.
The person is fitted with a trial version of their new prescription. Most people notice a significant improvement in their symptoms within just a few minutes of putting on the trial lenses.
There are two main eye aiming systems – the visual (or oculomotor) system and the inner ear (or vestibular) system. The inner ear system appears to be faulty and appears to be causing a slight eye misalignment, and if left alone, would cause double vision, which humans do not tolerate. To correct the misalignment and prevent double vision, the other eye aiming system (visual) becomes activated and moves the eyes in the other direction (i.e.- back toward their correct position). Then the faulty inner ear system acts again causing misalignment, followed again by realignment from the visual aiming system.
These repeating cycles of misalignment / realignment cause headaches and eye pain (from eye muscle strain and fatigue), and dizziness, lightheadedness, nausea, motion sickness and anxiety (from the back and forth eye movements).
Another way the body corrects the misalignment is to tilt the head toward a shoulder (this moves the image up in one eye and down in the other eye). However, this can cause chronic neck pain.
The exam itself takes about 90 minutes, and the additional fitting process (trial framing) takes another 60-90 mins.
Most people feel a significant improvement in their symptoms during the first visit. This indicates that the special prism lenses will most likely lead to a significant improvement in symptoms when the process is complete.
People have to be old enough to wear glasses and tell (or show) the doctor how they feel. The youngest patient that has been helped was 8 months old. There is no upper age limit.
Yes. It is important that those with TBI be thoroughly evaluated by their doctor and brain injury specialists to find any other causes of dizziness and headache. However, if no other cause is found, and if they have the symptoms of Binocular Vision Dysfunction (see above), then these people can usually be helped.
Yes. If a person has Binocular Vision Dysfunction, they can be helped regardless of the duration of symptoms. Some people have had symptoms for as long as 30 years, and did very well with their new lenses.
Patients return 2-4 weeks after picking up their new glasses for a Progress Assessment visit. At this visit, progress will be assessed and any changes to the prescription that is found to be needed will be made at that time. New lenses will be ordered, and the next Progress Assessment visit will once again be 2-4 weeks from the time this newest set of glasses is picked up. Most people need 1‑2 Progress Assessment visits, though some people need more.
Binocular Vision Dysfunction is a condition where the eye muscles are straining in an attempt to correct visual misalignment. They have been straining for so long that they have a very difficult time relaxing. When the prismatic lenses are in place, the eye muscles are allowed to relax, but they can only relax a certain amount initially. The longer the lenses are worn, the more the muscles can relax. After about two weeks, the eye muscles are relaxed enough to be able to progress to the next level of prismatic lenses. Most people need 2 or 3 sets of lenses to get their eye muscles fully relaxed. This process is called Progressive Relaxation.
On average for most people, the second or third set of prescription lenses will be the final set. On occasion, more are needed.
Yes. As we age, our eye muscles start to weaken and the lens becomes stiffer. This makes it more difficult for the eyes to focus, and to point in the exact same location in order to see a single image. This same aging process is also the reason many of us need help with reading at about the age of 40.
The glasses need to be worn all the time, from the moment one opens their eyes in the morning until they close their eyes to go to sleep at night. Intermittent wearing of the glasses can actually make the symptoms worse.
People get such great relief of their symptoms with the glasses that they don't want to be without them. Most people prefer to have a back-up set of glasses.
Contact lenses do not have the ability to realign the images like spectacle lenses with prism, and are not recommended for full-time wear. They can be worn for short periods of time (like for a special event or sporting activity), but only prism glasses adequately reduce or eliminate BVD symptoms.
Most medical insurances cover the exam and progress assessment visit charges. Vision insurance usually covers some of the frame and lens charges.