OBJECTIVE
Among patients presenting with dizziness, visual dysfunction must be considered, including vertical heterophoria (VH), a frequently under-identified form of binocular vision dysfunction where there is vertical discrepancy between the lines of sight of the eyes when at physiologic rest. Current self-rated screening measures do not account for complex VH symptomatology including dizziness/ambulation difficulties, nausea, headache, anxiety, neck pain, and reading impairment. VH must be differentiated from vestibular/otolithic etiologies, as their treatment frequently provides inadequate relief, yet treatment of the VH can reduce/eliminate symptoms. The objective of this study is to create a valid measurement tool (binocular vision dysfunction questionnaire) to assist in identifying VH among dizzy patients to aid in appropriate referral.
Study Design: Retrospective case series.
Setting: Tertiary referral center.
Patients: One hundred twenty-six patients presenting to an optometric binocular vision subspecialist diagnosed with VH.
Intervention: Psychometric study. The measurement tool's internal consistency and test–retest reliability was assessed.
DISCUSSION
The identification of VH is pertinent to otologists because of the overlap with vestibular symptomatology. Dizziness and vertigo were very common symptoms (70 and 36.5%), making it critical to determine if VH is the etiology, since traditional treatment approaches frequently provide inadequate relief if vision misalignment is causative. Fifty-two patients (41%) had been seen by an otolaryngologist and 60 patients (48%) by a neurologist before VH being diagnosed by the vision specialist. Duration of symptoms before treatment was an average of 7.6 years. Earlier identification of these individuals would presumably result in lowered healthcare costs and reduced overall morbidity from VH. The BVDQ seems to be a valid, reliable measure of symptom severity related to BVD, making this useful as a screening tool for VH and other BVD-related concerns. While our findings have validated the effectiveness of the BVDQ for screening potential BVD patients and tracking patients' responses to treatment, it is hoped that this measure can reduce the cumbersome task of administering and tracking multiple symptom survey tools. The specific combination of symptoms, degree of symptom severity, and degree of symptom frequency are unique for each patient. Thus, the BVDQ may help clinicians identify both primary and adjunctive symptom domains of BVD patients. Taken together, these findings suggest that the BVDQ may be uniquely suited for identifying potential BVD patients in clinical settings among patients presenting with dizziness.
Read the full research paper with figures (PDF)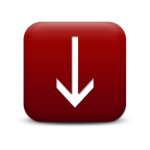 Download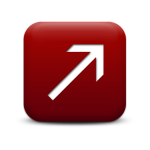 Open in New Tab